NEW ARRIVALS AT TMO – JUST FOR FALL!
We've got new arrivals coming in every week, with great gear like our new winter boots from Keen, Columbia, Vasque and Merrell and our new winter clothing from your favorite brands like Patagonia, North Face, IceBreaker and SmartWool. Come on in and see all our favorite gear for all your fall and winter adventures!
It's a great time to get outside and do some hiking before the snow has fallen. We're here to help you find what you need and get somewhere beautiful!
Location and Hours >>
---
MEET DAISY – OUR NEW SHOP DOG
Come See TMO's Newest Employee…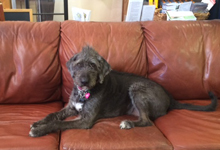 Meet our new shop dog and TMO greeter: Daisy.
She is an 8-year old Labradoodle from Washington State and would love to welcome you into the store!
Come In and Say Hi Today!
---
TAOS FALL ARTS FESTIVAL
September 23 – October 2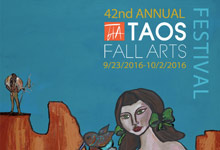 The annual Taos Fall Arts Festival is in full swing! Don't miss out on this great opportunity to see artwork of all kinds from Taos County. The Taos Fall Arts Festival also includes the Taos Environmental Film Festival, September 28 – October 1, with FREE ADMISSION!
---
TAOS WOOL FESTIVAL
October 1-2, Kit Carson Park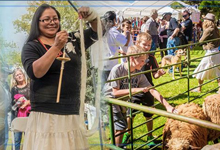 Don't miss the 33 annual Taos Wool Festival, including an outstanding regional wool market, a Fiber Critters Corner and hands-on kids' activities, demonstrations and contests, a silent auction, food vendors and live music. It's just one more reason to spend some time on the plaza!
---
GUIDED HIKES AT RIO GRANDE DEL NORTE
September/October 2016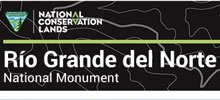 It's time for the last few guided hikes of the year in the Rio Grande del Norte National Monument. Check out the schedule on their website, and gear up for the final hike on October 8: a challenging trek up the side of a volcano to the top of Ute Mountain- that's a 10,000 foot peak!
---
UPCOMING EVENTS IN TAOS
October Events Across Taos!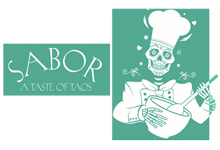 Head down to the Plaza on October 9, 12-4pm, for Sabor, A Taste of Taos. This fantastic food tasting event showcases local restaurants, wineries, and breweries along with live music. Mark your calendars for a Full Moon Hike at Bisti Badlands on October 15.
And get your Halloween costumes ready for the Taos Community Halloween on October 31st! Stay tuned to our events page for more information and a continually updated list of local happenings.