WE'VE GOT TRACTION!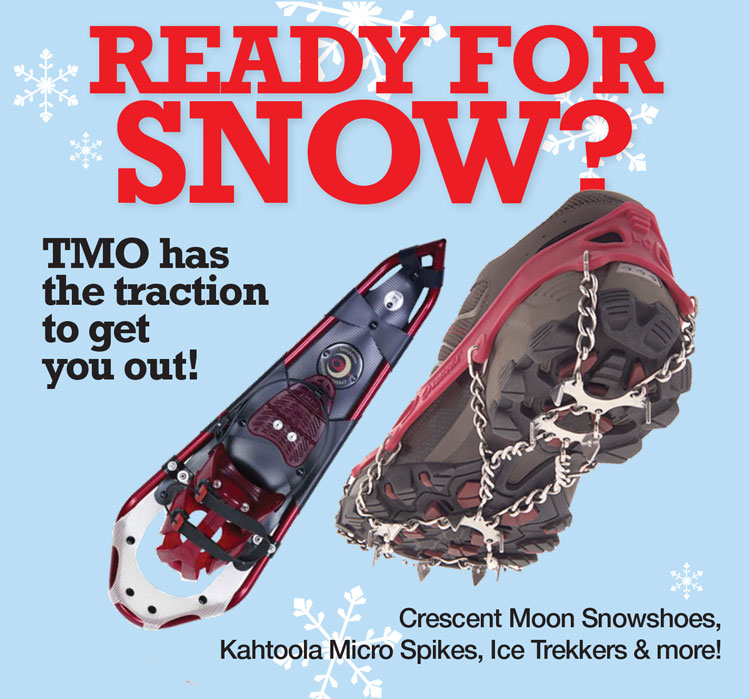 Save the Slip 'n Slide for summer…
Don't let winter slow you down – we've got great traction for all the snow and ice out there. Check out our Crescent Moon snowshoes, Kahtoola Microspikes, and Ice Trekkers, all great for walking and hiking in snow and ice.
Enjoy the New Mexico winter sunshine and hike the day away!
Plus: Check out additional markdowns on winter merchandise!
Click Here For Map or Directions >>
---
SNOW, SNOW, SNOW
Winter is full on!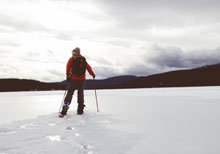 It's the perfect time to get to the mountains and ski or take in a torchlight parade. Check out our website for local mountain events.
Skiing not your thing? Take in some cool winter views on a snowy hike or snowshoe. Whatever your speed, we can help you dress for the weather or choose a trail. Come in and see us!
Local Mountain Events >>
---
NEW ARRIVAL BLOW OUT SALE!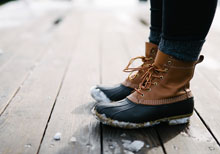 Winter Apparel and Boots
We're making room for new arrivals with a huge blow out sale on winter apparel and boots!! Come in and snag a deal while there's still time for winter adventures.
Follow Us On Facebook For More Info! >>
---
MOONLIGHT HIKE & CAMPFIRE
Saturday, February 20 | Free!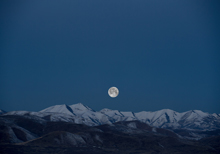 Explore the mountain by moonlight! Join Sipapu for a FREE guided tour from the base area to mid-mountain, where a big roaring campfire and hot chocolate awaits. (Be sure to wear warm clothes and sturdy boots!)
Find Out More >>
---