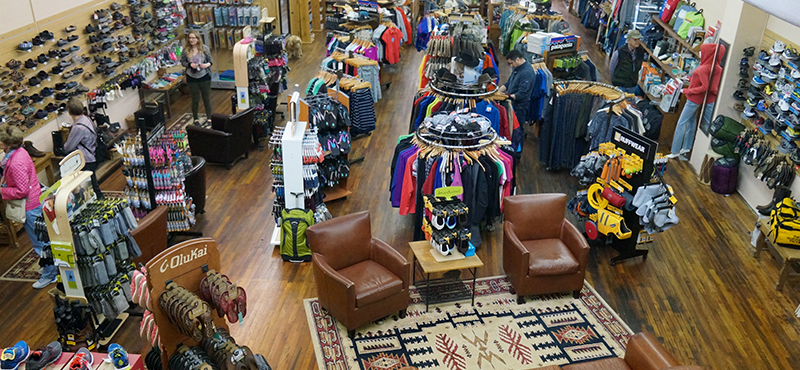 Welcome to Taos
Taos is your single, year-round gateway to: the Rio Grande del Norte National Monument, Carson National Forest, Wheeler Peak Wilderness, and Columbine-Hondo Wilderness Study Area.
A good day on the trail begins with preparation and knowledge. Come visit us for up-to-date guide books, easy-to-read trail maps –– and any clothing, footwear, and gear you need for a great Taos adventure.
Find out about TMO's over 40 years of Taos history or about the brands and products we carry from hiking to waterspots to travel needs. At TMO we can help you plan your next adventure!