Driving to the campsite or trekking into backcountry, what you pack makes all the difference for spending a night under the stars in Taos.
We have the gear to prepare you for camping out of your car or for a multi-day backpacking trip. We have different options for tents, sleeping bags, stoves as well as a wide variety of freeze-dried food.
TMO camping and backpacking checklist: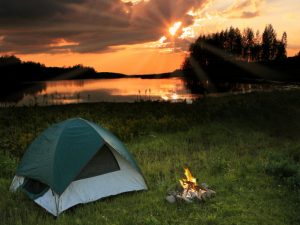 Tent
Sleeping bag/sleep pad
Backpack
Stove
Sun protection (always)
Water bottle or bladder to stay hydrated (always)
Comfortable, supportive footwear
Sweat-wicking socks (synthetic or merino wool; no cotton)
Comfortable pants/shorts and shirts
Warm jacket and clothing for overnight
The Carson National Forest has many places to camp right around Taos and scattered around the Enchanted Circle.  Ask our staff about their favorite spots!