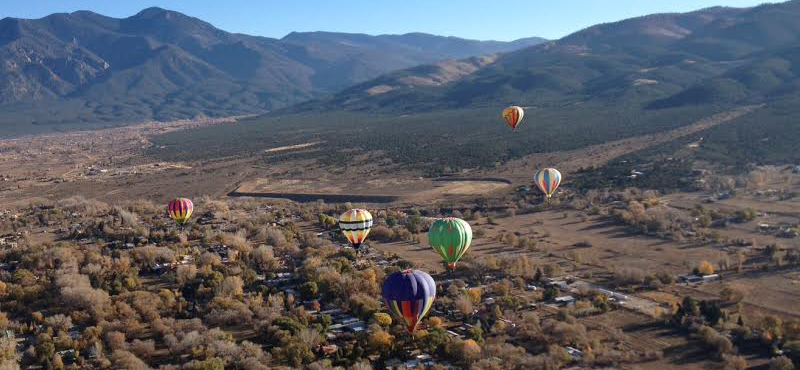 Why Shop TMO
TMO is a small local business that has been selling shoes, footwear and gear on the Taos Plaza for over 45 years. We don't buy inventory for 100 stores in 20 states. We buy what works for Taos. We choose the best hiking boots for getting up Wheeler Peak, the camping gear that is best for our high altitude climate and the shorts and water shoes that will keep you comfy rafting the Taos Box on the Rio Grande.
Of course, life is not always an adventure so we also sell the shoes, sandals and apparel that will keep you comfortable and looking great at work, at the mall or enjoying a margarita at the Taos Inn just a few hundred feet from our store!
Over our many years on the Plaza, we've learned the most common ailment that keeps people from enjoying the active Taos lifestyle is pain in their feet, knees or back. More often than not, this pain can be traced to wearing the wrong footwear at the wrong time.
This is why we have experts on staff to make sure you not only have the right shoes, sandals or boots, but that they fit your feet perfectly.
Why Shop Local
Shopping at TMO is not just good for us and for you. It is good for the entire Taos community! Where you choose to spend your dollars does have a real and measurable impact for everyone in Taos.
A study done earlier this year in Salt Lake City showed that locally owned retailers put 52% of their revenues back into the local economy. That compares to 13.6% for chain stores. Other studies have shown similar results from Austin to Chicago to San Francisco.
Look at it in Taos terms. If you buy a pair of trail shoes for $100 at TMO, $52 will stay here in our community. If you spend $100 at a national chain, only $13.60 stays in Taos. If you buy those shoes in Santa Fe or online from Zappos.com, none of your money stays here in Taos. Not a penny.
When you think about it, this makes a lot of sense. TMO hires a guy down the road in El Prado to create our signs. Our bookkeeper's office is just a few miles from our shop. Same with our computer guys. For national chains or online retailers, all of these functions are done hundreds or thousands of miles away from Taos.
Some of the people you support directly or indirectly when you shop local probably live in your neighborhood!
So come in and let us show you the difference that shopping local and shopping in Taos can make. You will be glad you did!